Our Suppliers
Town Talk Polish
Town Talk Polish Co. Ltd makes the world's finest quality jewellery and watch care range. Established in 1895, Town Talk products are made in Britain and trusted by leading jewellers and retailers across the globe for their unrivalled cleaning abilities and ease of use on the most precious of items. A Town Talk product will add significant value to a customer's purchase, at a low cost.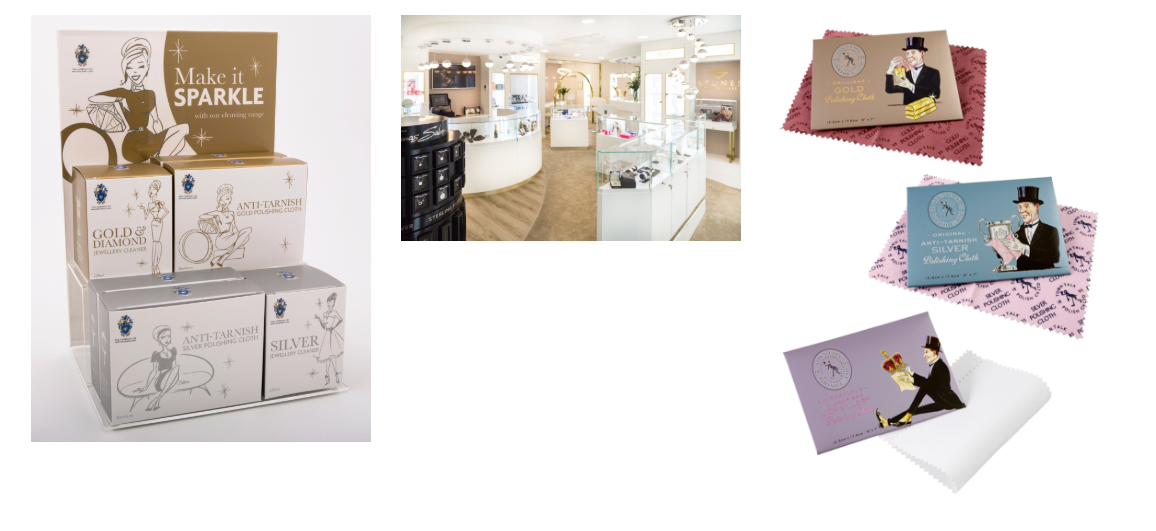 SERVICE SUPPLIER
A century of research has allowed Town Talk to develop the market's widest range of specialist products, individually tailored for gold, silver, platinum, diamonds, pearls and watches. Buyers are assured that the products not only look good but also work perfectly every time and are manufactured to the highest British Retail Consortium Global Standards, the benchmark for quality and safety. Available in a variety of sizes as sprays, dips, cloths, tissues or as a combined care kit, products can be tailored to a jeweller's precise needs on large or small scales. In recent years Town Talk has also become renowned for providing own brand cloths and cleaning solutions to the world's leading jewellery manufacturers and retailers. Utilising the in-house design and print service all products can be packaged under a private label, providing an excellent opportunity for jewellers and watch manufacturers to promote their brand name through add-on sales.
FIND A STORE
Look for other members of the CMJ near you, or find out more information on a specific CMJ store. Explore our extensive network of over 400 independent jewellery retailers.