Our Suppliers
Maserati Watches
The technical perfection and attention to detail that Maserati dedicates to every single car it makes is reflected in its chronographs. The most iconic elements in the history and design of Maserati are captured in the brand's original, classy creations.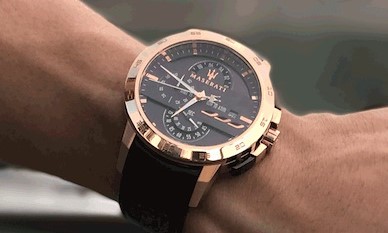 WATCH SUPPLIER
The trident logo of the Maserati car company, designed by Mario Maserati, is based on the Fountain of Neptune in Bologna's Piazza Maggiore.
FIND A STORE
Look for other members of the CMJ near you, or find out more information on a specific CMJ store. Explore our extensive network of over 400 independent jewellery retailers.