Our Suppliers
Festina Watches
FESTINA watches are an international successful brand down to their high quality, modern designs and good value for money. They have also become strongly associated with sports and cycling and are the official timekeeper of the Tour De France, Giro D'Italia , La Vuelta, Tour of Britain, London Nocturne and the Revolution Series.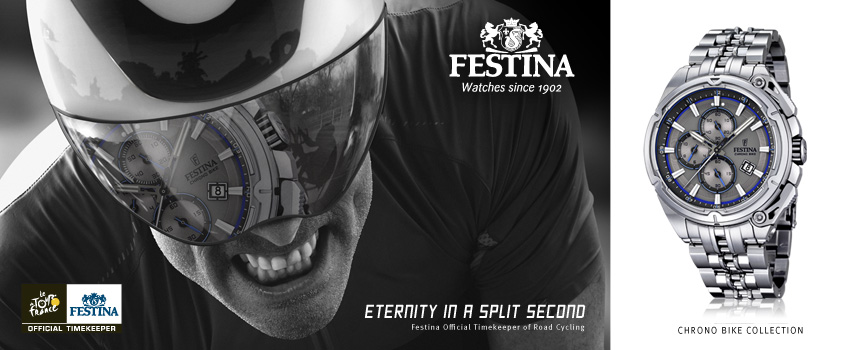 WATCH SUPPLIER
Their watches are designed for the dynamic, sporty and stylish man and for the elegant lady who likes to enjoy life. (RRP £ 55-285)
FIND A STORE
Look for other members of the CMJ near you, or find out more information on a specific CMJ store. Explore our extensive network of over 400 independent jewellery retailers.