Our Suppliers
Elliot Brown
Elliot & Brown immerse themselves in a coastal playground where salt water, sand and harsh knocks place huge demands on any watch. Distilling almost 20 years of experience from the world of extreme sports they threw off their career comfort blankets to develop a range of durable watches that could travel on every adventure, under every wave and look good on any occasion.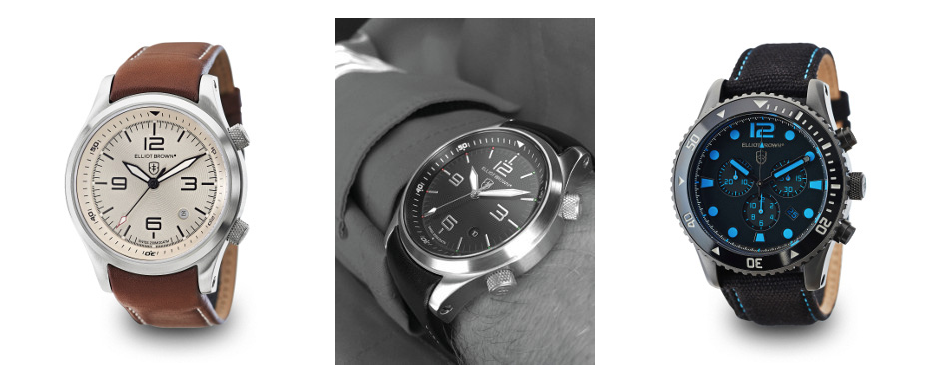 WATCH SUPPLIER
Every Elliot Brown is the result of 1000's of hours spent obsessing over the smallest details; refining, improving, protecting and testing. These award winning watches shrug off harsh elements and are relied on during ocean crossings, mountain rescues and extreme adventures. Each watch must pass a rigorous testing regime including immersion in water at 200m. It's typical of the lengths this British brand goes to, in making sure each one is ready for duty in the office or on your next adventure. "They're built to last for years, not fashion seasons. There's something comforting, putting on a watch that's collected a few scrapes and scars, each with its own story to tell."
FIND A STORE
Look for other members of the CMJ near you, or find out more information on a specific CMJ store. Explore our extensive network of over 400 independent jewellery retailers.