Our Suppliers
Continental Jewellery
Continental Jewellery UK is owned by Continental Holdings Ltd, which is based in Hong Kong. It has sales offices in the UK, US, Europe and Asia. Set up over 35 years ago, with over 20 years in Birmingham's prestigious Jewellery Quarter, it is a fully integrated jewellery manufacturer offering services from bespoke design and sales through to repairs and resizing, which all take place at its Birmingham workshop. All Continental products are hallmarked at Birmingham's Assay Office.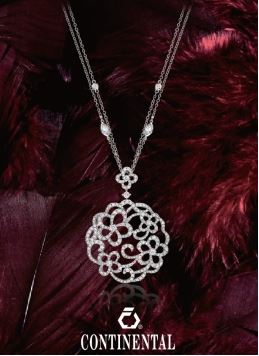 JEWELLERY SUPPLIER
As one of the largest jewellery manufacturers in the world, Continental has a large and varied range of jewellery from classically timeless pieces to more modern designs, at price points to suit every customer. It boasts a modestly priced 9ct range as well as 18ct and platinum collections, and also has extensive branded ranges, which maximise its appeal.
FIND A STORE
Look for other members of the CMJ near you, or find out more information on a specific CMJ store. Explore our extensive network of over 400 independent jewellery retailers.