Our Suppliers
Citizen Watch
Celebrating 100 years, Citizen, a pioneer in watchmaking and innovative technology, promotes excellence and creativity with a deep-rooted respect for craftsmanship. Citizen advocates "Better Starts Now," searching for and accomplishing goals that better our lives. In this respect, Citizen aligns with organisations and personalities that reflect the values of the brand including the RAF Red Arrows and Premiership Rugby.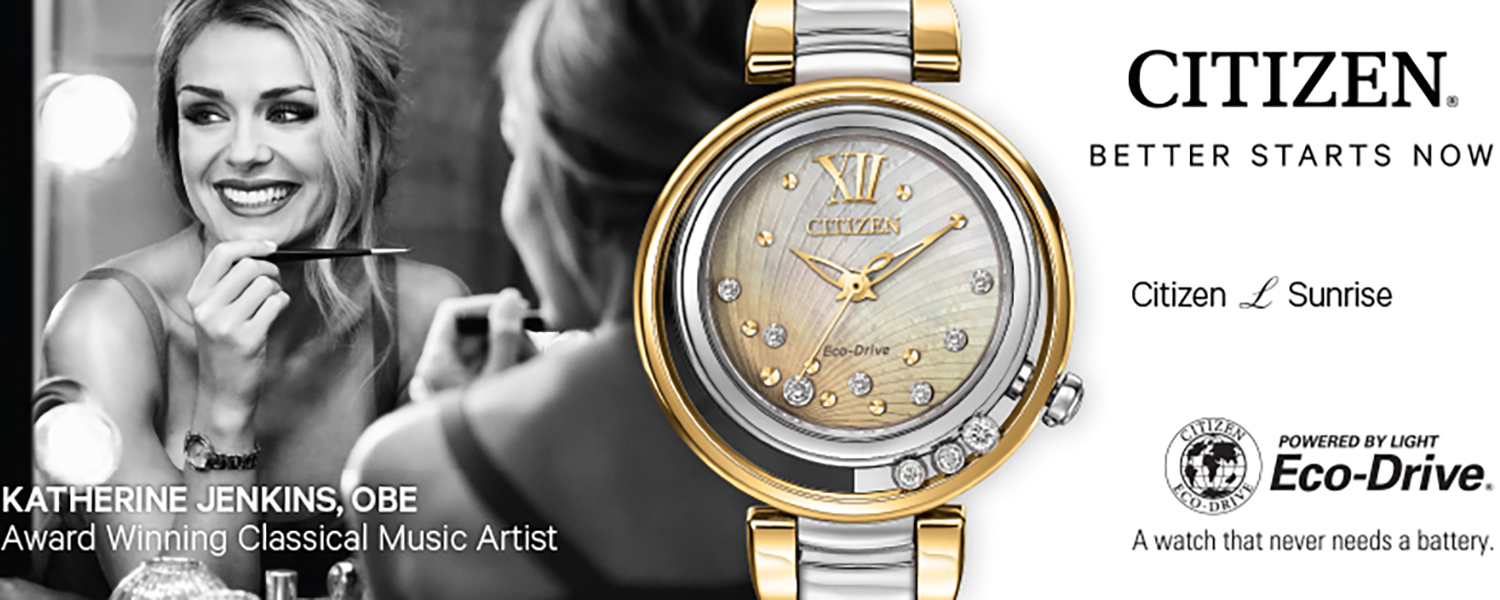 WATCH SUPPLIER
One pivotal technological breakthrough was the development of a light-driven watch. Citizen pioneered this engineering innovation well ahead of other watch manufacturers as early as 1976, which led to the launch of the highly acclaimed Eco-Drive in 1995. Utilising electrical power converted from virtually any light source, this extraordinary innovation changed forever the way watches could be powered. Eco-Drive eliminated the need to ever replace batteries.
FIND A STORE
Look for other members of the CMJ near you, or find out more information on a specific CMJ store. Explore our extensive network of over 400 independent jewellery retailers.