Our Suppliers
Citizen Watch
Since its foundation, CITIZEN has promoted a multi-cultural mindset that fosters excellence and creativity. The very name of the brand conveys a deep respect toward craftsmanship and considered as familiar by citizens the world-over. So as a "citizen" of the world, we bear the responsibility to help cultivate a culture of positive change and on-going evolution through our craft. We take that mission seriously and steadfastly welcome what the future may bring.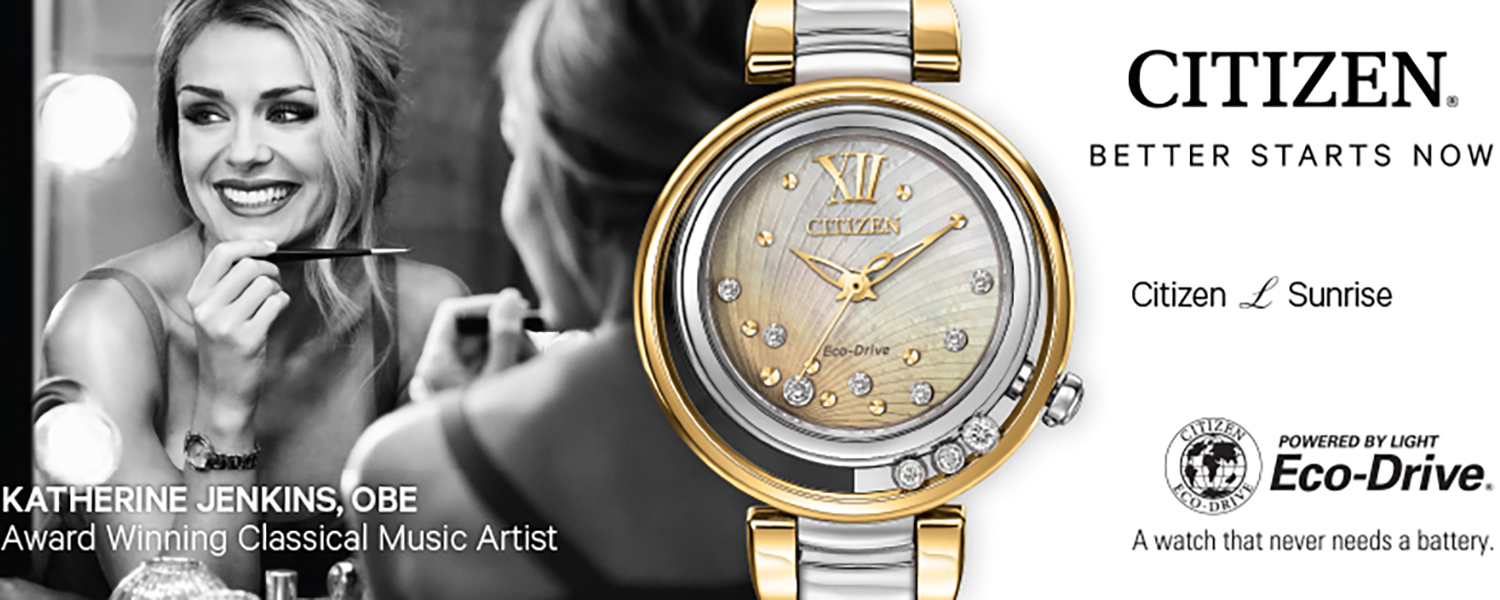 WATCH SUPPLIER
One pivotal technological breakthrough was the development of a light-driven watch. CITIZEN pioneered this engineering innovation well ahead of other watch manufacturers as early as 1976, which led to the launch of the highly acclaimed Eco-Drive in 1995. Utilising electrical power converted from virtually any light source, this extraordinary innovation changed forever the way watches could be powered. Eco-Drive eliminated the need to ever replace batteries, which made it especially beneficial to areas where such specialist batteries were not obtainable.
FIND A STORE
Look for other members of the CMJ near you, or find out more information on a specific CMJ store. Explore our extensive network of over 400 independent jewellery retailers.