Our Suppliers
Ben Sherman Watches
An iconic British fashion brand with a foundation in shirt making, the Ben Sherman brand has been adopted by almost every youth culture or style movement of the last 5 decades. The brand offers design led, premium product at a great price, utilising modern styling and impeccable attention to detail to create a British heritage look.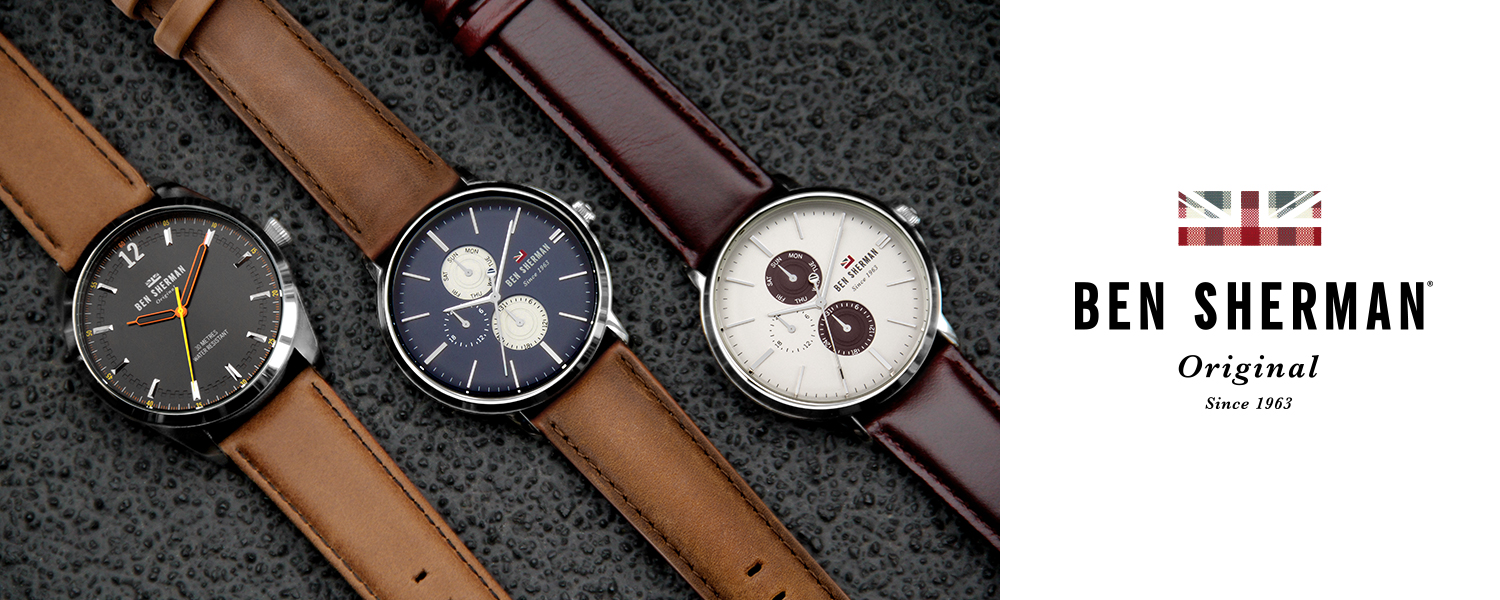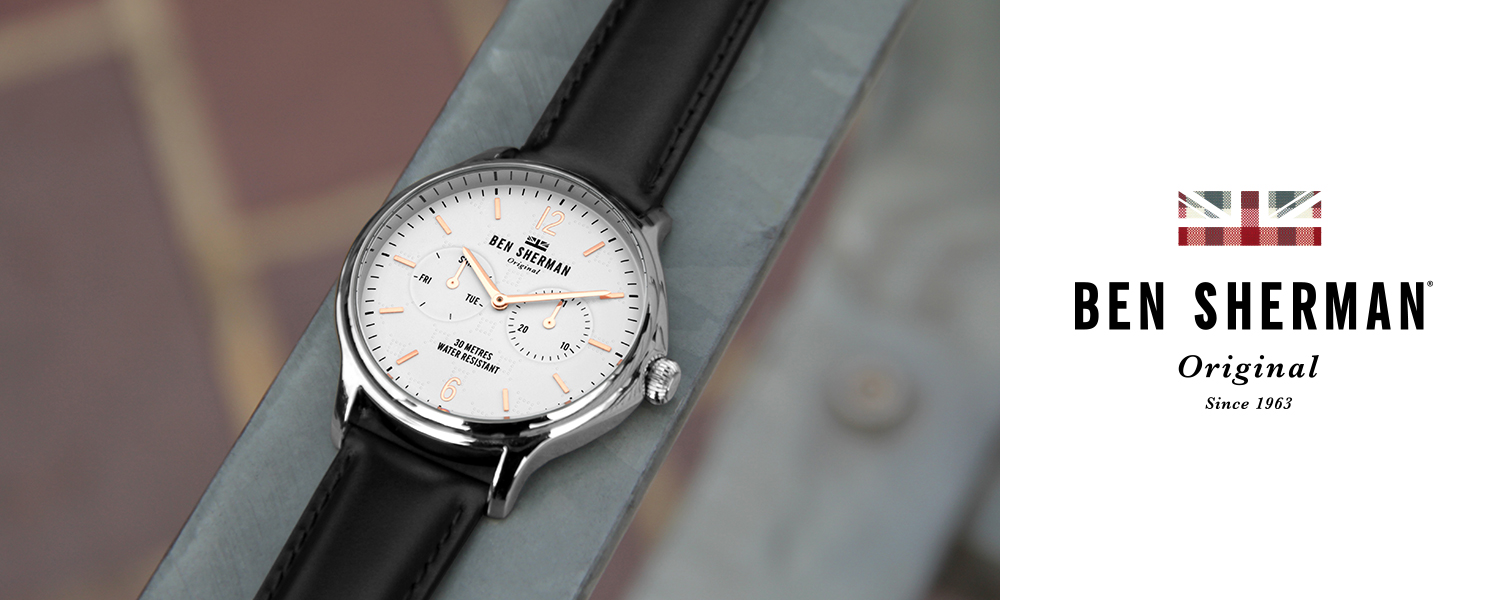 WATCHES
Split into two collections, Ben Sherman Black & White and Ben Sherman Script, the watch range offers a variety of styles from modern classicisms and daytime elegance to sports style multi-functions, epitomising the contemporary Ben Sherman man's needs for variety in his style! The collection is modern and stylish, perfect for professional individuals, as it offers timeless style to take the wearer through the seasons. All watches come complete with a 2 year manufacturer's guarantee and prices range from £45.00 to £115.00 for the Black & White collection and £30.00 to £55.00 for the Script collection.
FIND A STORE
Look for other members of the CMJ near you, or find out more information on a specific CMJ store. Explore our extensive network of over 400 independent jewellery retailers.