EVENTS
A wealth of Networking opportunities
Get to know the CMJ within the warm atmosphere of our trade events, regional meetings and business conferences, arranged to help you exchange ideas and network with approved suppliers and fellow retailers.
We host a wealth of networking and development opportunities for our members, partners and suppliers every year.
Due to the current Covid-19 restrictions, we have been holding a series of virtual networking events and webinars to keep members connected.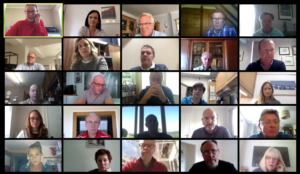 We'd like to keep you informed on any changes to the services we deliver, as well as the latest developments in the retail jewellery market. To receive regular and relevant information form the CMJ, please submit your details using the form above.
Submitting your information to receive these updates means you agree to our policies on cookies, internet privacy and data protection. You can of course opt out at any time.